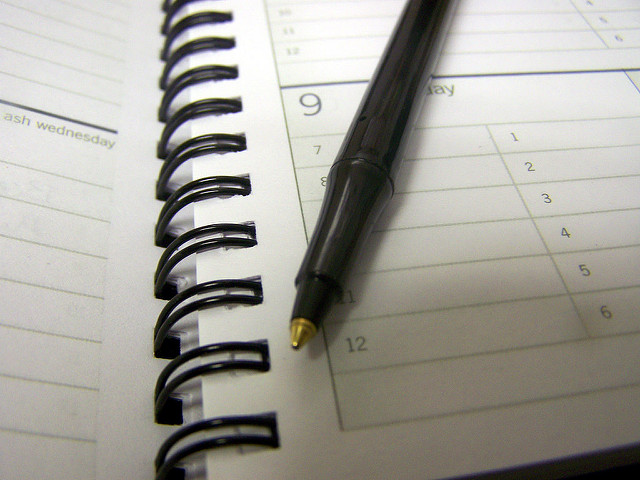 The Internet plays an integral role in almost every aspect of a business. It has so many amazing benefits. If you own a brick and mortar business and you are not also doing business online, you are missing out. This is true for those business owners in the healthcare industry, fitness industry, contractors, massage therapists, pet groomers and mental health professionals; just to name a few. As long as your company makes appointments and schedules meetings, you need the help of the Internet these days.
Documentation versus Automation
Yes, you can document your meetings and appointments in a log, but gone are the days when you use only this method. Automating your meeting and appointment schedule will only make it easier on your internal staff. There will be less error and less time needed to take the appointments, plan the meetings and do follow ups. Let's take a closer look.
Internet Use
The use of the Internet among business professionals has definitely changed the landscape and way that business is conducted and people interact professionally and personally. Advanced technology has made it easy and simple to automate complex tasks. It also helps to improve tasks that were once time consuming. In other words, your internal staff will be able to manage their time better.
Prospective Clients and Consumers
Many business owners might not be aware that consumers search online these days to find easier ways to schedule their appointments. If you are a healthcare service provider with Internet capabilities offered to prospective clients, then you will be the first choice compared to a similar professional not offering the same. There are definitely great benefits to offer automated scheduling online and clients and customers will appreciate that fact. Prospective clients and customers will want to use these features for various reasons. Let's take a look.
The Convenience
Convenience is one of the things that consumers look for as it relates to every aspect of their lives. Many will prefer to have access to online scheduling software to book an appointment. For example, while there are brick and mortar travel agencies, many consumers will often book their flights online. All airlines now offer that service, some sooner than others. Nowadays, consumers can even book their hotels and car rentals online from the same airline website. How convenient!
Fewer Phone Calls
Automated scheduling can lessen the number of emails and phone calls that an office receives to schedule and cancel reservations and appointments. It frees up time spent on manually documenting and managing appointments. Users will be able to schedule their appointments from any location where there is Internet connection.
Conclusion
In addition to fewer phone calls and convenience, automated scheduling online allows the business owner to save money by reducing overtime and possibly the number of staff employed. It also reduces 'no shows' because follow ups are automated. So, overall, there are many benefits to using an automated scheduling system.