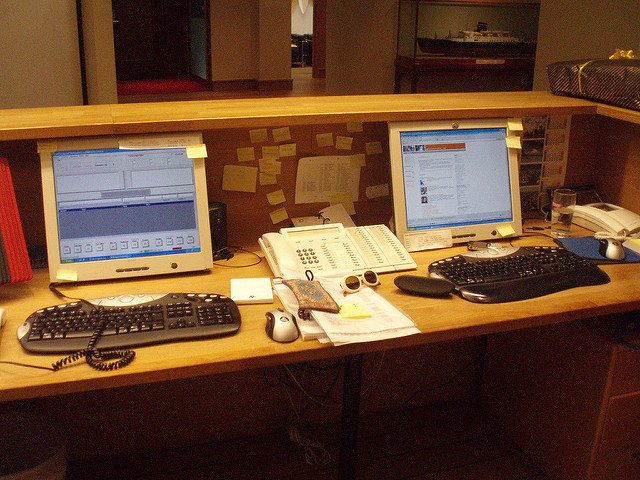 Whether you operate a medical practice, a dental office or law firm, your clients want to be satisfied with the service that you provide. In fact, if you do offer satisfactory service, you will have a better rate of client retention. This is important to the survival of your business. If you agree with all three facts, then you will understand the need for the appropriate appointment schedule in order to improve the efficiency of your business. With this in mind, it is time to confront the idea of whether you are actually doing the things necessary to set up an efficient process as it relates to appointment scheduling for your clients.
The Questions
Here are some questions to consider. The answer will determine if you need to take a closer look at your appointment scheduling.
·       Have your receptionists or you had to get off the phone quickly when setting an appointment because someone else needed your attention?
·       Have you had a conflict in scheduling caused by an oversight on your part or that of your staff?
·       Have you had patients or clients missed their appointments too often due to failure of following up?
·       Have you had a considerable number of no shows for appointments as a result of the client or patient forgetting?
With the answer in mind, you should then take a look at your revenue lost and see how you can fix this. Remember, time is money and if you have a business that is having problems like were discussed above; you are wasting both time and money.
Do the Switch
Good appointment scheduling is required to improve your bottom line. Rather than burden your staff with the additional tasks of taking appointments and doing the follow ups, why not utilize the services of an appointment scheduling company? This would free you and your staff to do other internal office duties. In the long run, it would save you tons of money to switch to the outsource service.
The Reminders
Some of your staff may already be bored with the redundant telephone calls necessary to do appointment reminders. Even though, this is unacceptable, it could happen behind your back without your knowledge of it. A contemporary scheduling service can solve all of that with an automated system that can save the day. This would help you to reduce no shows. Soon, you would likely see a change in revenue and more clients and patients keeping their appointments.