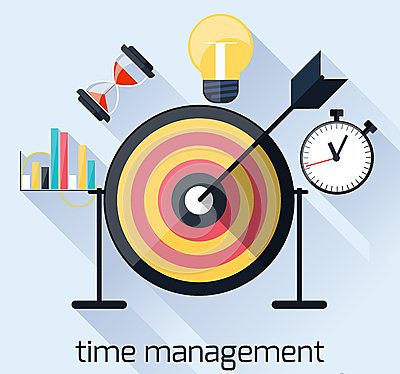 Are you always running late for your appointments and you just cannot seem to improve this situation? Do you know why? Is it that you do not keep a calendar or set reminders for yourself? This could be as a result of not having a well thought out daily plan and schedule. Try to find a different way to improve your punctuality so that your day can go smoother. set aside some time to create an appointment scheduling plan. This is true for your personal and professional life. It covers all facets of your life such as family life, career and lifestyle. If you always end up late for your appointments, it can really set you back from achieving your goals.
Creating a List
Once you create a list with your scheduling goals, use it to make a to-do list. Be sure to break down your list into various time periods so you can establish what needs to be done and when. Your scheduling plan, when it is set up has to include details of your life. You can use a daily planner to do so, but it may be easier to digitally plan your schedule, whether online or with software program.
Making a Decision
Both computer and electronic based methods can work, depending on the vastness of your daily schedule. You can actually experiment to see which method works for you prior to deciding on the precise scheduling method that will get the desired results. Either way, the goal is to improve your promptness, which will also result in exceptional time management. Always try to set up the time and increments when you will be available. Block out specific times for important tasks at work or for any pressing obligations.
Scheduling Time
When scheduling your time, allow for interruptions and possible distractions. This could include thing such as:
Getting ready to go to work
Finding the location where your appointment is scheduled
Getting the right directions
The unexpected phone call
Always give yourself enough time to get to your destination. Put social activities into your scheduled plan. Allow for time on the phone, which can be a huge distraction, depending on the person on the other line. Some of the things that need to get done could be taken care of at night or when you have some downtime.
Conclusion
Make sure that you follow your schedule so you can accomplish your goals. Take the time to relax so you can reduce stress. Don't make too many promises that you cannot fulfill. Always be open to revisiting those scheduling goals to analyze and make changes where necessary. Your online appointment scheduling platform will enable you to be more efficient with your time management.