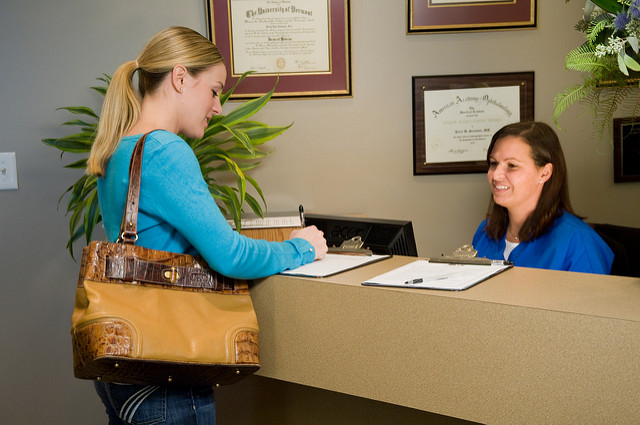 Do you feel as if you are riding on a treadmill every day? Are you running around with so much to do that you cannot even scratch your head? If you work in a dental practice or own one and need to increase productivity and not feel as if you are wading in a pool of 'things to do' with not much movement, then you need help.
Overwhelmed Feelings
After seeing numerous patients, dentists can get overwhelmed at the end of the day. While you may be fatigued, you don't have to be overwhelmed, especially if you are more organized. With proper time management and organization, you can enjoy more productivity. If you have not accomplished much at the end of the day, your must take a look at what you are doing and do something differently.
The Ingredients
Yes, it is not easy to balance a work day filled with appointments and scheduled meetings. Again, being organized is one of the main ingredients to increasing productivity. You can use some simple methods to achieve this goal – without having to feel exhausted every day. First you do have to set practical goals. Let's take a look at this.
Set Goals For Each Day
Be sure to set goals for each day and make the goals specific to your production as a dentist. Do you want to see more patients or is it more important to see fewer patients so as to give them more attention? Should you hire more staff to handle the excess patient appointments or should you outsource your appointment scheduling?
What is the Ideal Day to Expect?
Your staff should understand what the ideal day is. So, as a dentist, you should make this determination. An appropriate combination of various dental procedures will make it easier for the staff and of course, for the dentist, resulting in increased production. You should break this down in various different concepts.
Handle the appointments first that are the most challenging such as:
·       Bridges and crowns
·       Veneers
·       Implants
·       Dentures
These specific appointments should be half of your schedule. Next, tackle the minor procedures such as composites and amalgams. Procedures that are even more minimal are removal of sutures, examinations and adjustments.
The Appointment Schedule
Be sure to have appointment scheduling done in such a way as to help you to achieve productivity. Fill your appointments realistically so that you don't have to see too many patients – more than you can handle. Space out the timing for one appointment to the next. If there is a patient who needs a suture removal, be sure to make the appointment for an implant first thing in the morning and make the suture removal a bit later, if the patient can make the accommodation. In fact, you should control the timing of all appointment schedules in order to stay organized. You can use an outsource company to do your appointment scheduling, making it easier on you and your staff.
Conclusion
Each morning before patients start coming in, sit with your staff to review the goals and what the day holds with appointments. It will get more done and patients will leave more satisfied.