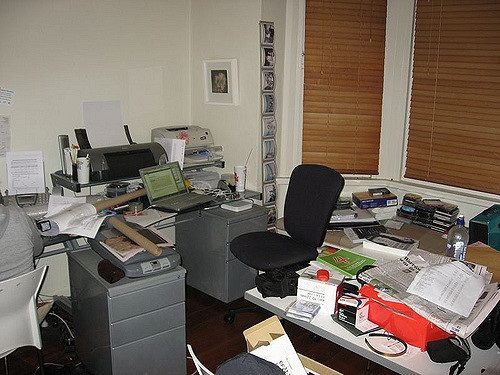 Do you manage your time well? Is your answer no? Well, if it is, you are not alone, but that doesn't mean you shouldn't try to change this habit. It could be that you are overburdened with too much in your life and you often feel overwhelmed because of all you have to complete on a daily basis. It could also be that every day you are hit with crisis after crisis and you have to come from behind, trying to fix these problems. It can prove to be very stressful and can weigh heavily on you, so much so until it eats away at your time.
Productive Day
The person that manages time well will always have a more productive day at work. In doing so, stress levels will drop and time can be spent devoted to rewarding projects that could make a difference in your career. Many people are aware that time management will make their day more effective. However, many have issues with identifying what they are doing wrong and how to improve it. Let's take a look at the most common mistakes people make with time management. Let's then identify tips and strategies that you can use in overcoming these mistakes.
To-Do List
If you fail to use a to-do list, then you are open to making mistakes in meeting deadlines and maintaining good time management habits. A to-do list will help you to complete important projects first and take care of projects one by one. It will also help you to stay on track. This will only allow you to meet your deadlines in a timely manner. You won't have to overlook anything on your list unless it is no longer an immediate priority.
Personal Objectives
Have you set personal goals for yourself? Do those goals include where you would like to find yourself in six months to two years? If you haven't set personal goals, it is time that you do so. Having personal goals is a precursor to excellent time management. As soon as you meet your goals, you will know that you are on track. More importantly, with personal objectives, you will tend to reduce distractions. Pay attention on both your long term and short term goals.
Your Priorities
Let's say one of coworkers comes to you with a crisis when you are brainstorming new ideas for a new customer, what do you do then? Do you stop what you are doing and deal with this new distraction or do you put off the one that is not as important as the other. You will always have emergencies. How you deal with these will showcase your time management skills and your ability to multi-task. In this example, decide which one has the highest priority.
Conclusion
Two mistakes that you should avoid are failure to manage all the distractions that come your way throughout the day and trying not to procrastinate. Remain focused, but if you have tools and resources available to you, then it will make it much easy for you to stay on task.