---

We love our dogs. Dogs have become an increasingly important part of our lives. Wait, let me rephrase that, we have become much more involved in our dog's lives. To some dogs are considered to be their children. To you, they are clients with extremely picky owners.
Dog grooming is an art; it's not so much the art of cutting a dog's hair, washing the dog, and all without being attacked. Instead, it's the art of dealing with the owners of the dog. You had better believe that an owner that has been burned through a scheduling issue is not likely to be back.
That is where we come in.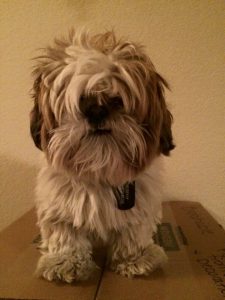 Appointment King has designed a professional service appointment scheduling system specifically to serve the needs of a professional dog groomer.
To put it into perspective, let's say that you and your three employees work Monday through Friday. Each of you rotate weekends and have clients that specifically request their favorite groomer. Chances are, sitting down and making a schedule months in advance, that something will be missed. Appointment King can fix that.
With the simple design of our scheduling and admin software it is a snap to create a schedule, even months in advance.
It works like this:
Janice wants to get her Lab groomed by Stacy and has decided that she would like to have it done every third Thursday. This is the good part.
Janice logs on to your Appointment King page and chooses the times and dates that work for her. The schedules of all four of you are seamlessly coordinated and you don't have to lift a finger. It is that easy! Each of your groomers can pull up their schedules from their own devices and all the information is there! You set the parameters and your clients have the power and convenience of choosing their own schedule. So give Appointment King a try today!